IceRocket Dry Ice Blaster
Professional-grade, entry-level dry ice blasters
NEXT LEVEL CLEAN
The IceRocket dry ice blaster was designed as an entry-level, professional-grade machine.
This dry ice blaster is ideal for those looking to improve their cleaning and maintenance operations utilizing dry ice blasting to achieve less downtime and more throughput.
As pioneers and innovators in dry ice blasting, we engineered this machine to be more aggressive and more efficient than other entry-level dry ice blasters. Our machines are also supported by world-class, local-to-you service & support technicians to keep you blasting and making money!
Optimal Setup.
Dry ice blasting requires ample dry air.
In order to be best set for success, we suggest having the following pieces of equipment:
✔ State-of-the-art dry ice blaster (we have you covered)
✔ 15+ HP rotary screw air compressor w/ ample storage tank
✔ Desiccant air dryer, or air treatment of some sort (moisture is the enemy of dry ice!)
✔ Dry ice supplier (we can put you in touch!)
How does dry ice blasting work?
KINETIC ENERGY
Impact of pellets creates a kinetic energy effect. The soft dry ice is accelerated by compressed air through specially designed nozzles at supersonic speeds.
THERMODYNAMIC SHOCK
Cold temperature of dry ice pellets creates a thermal effect. The temperature of dry ice (-109F/- 78.5C) causes the contaminant to embrittle. This helps break the bond between the substrate and the contaminant.
CO2 EXPLOSION
Expansion of the dry ice pellets. Dry ice pellets sublimate upon impact, volumetrically expanding in size by 800X, removing the contaminant.
User Friendly Controls.
Analog controls for optimal performance.
The basic analog controls provide familiarity that help to reduce the learning curve for operators. We always suggest starting low – low blast pressure / low feed rate –  and working your way up.
Heavy Duty Design.
Designed for heavy duty use around your facility.
Our machines have been engineered with the most extreme applications in mind. That's why we use the highest quality parts and build our machines to last.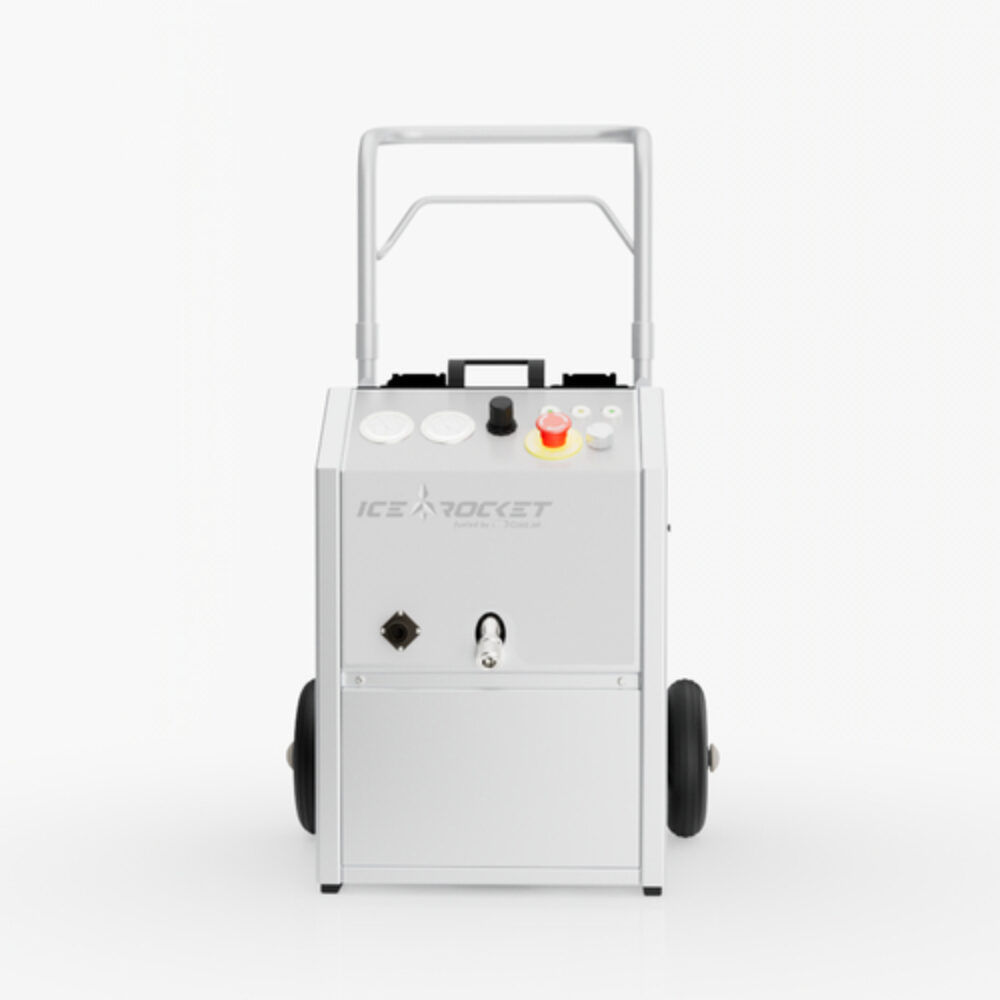 Greater Versatility.
For contaminants that are delicate or stubborn.
We have been engineering and implementing dry ice blasting products since 1988 across dozens of industries. This has provided us great detail and data around the requirements for each unique application.
This knowledge has led us to engineer and develop more than a dozen applicators and over 60 nozzles for any unique blasting scenario.
Service & Support.
Supported by world-class, local-to-you service technicians.
We understand that when your machine is down, you are losing money. That's why we have a team of service technicians strategically located to provide local-to-you service when you need it most. We also offer after-hour and weekend support via chat, email, or phone because we understand how crucial our machines are for your business.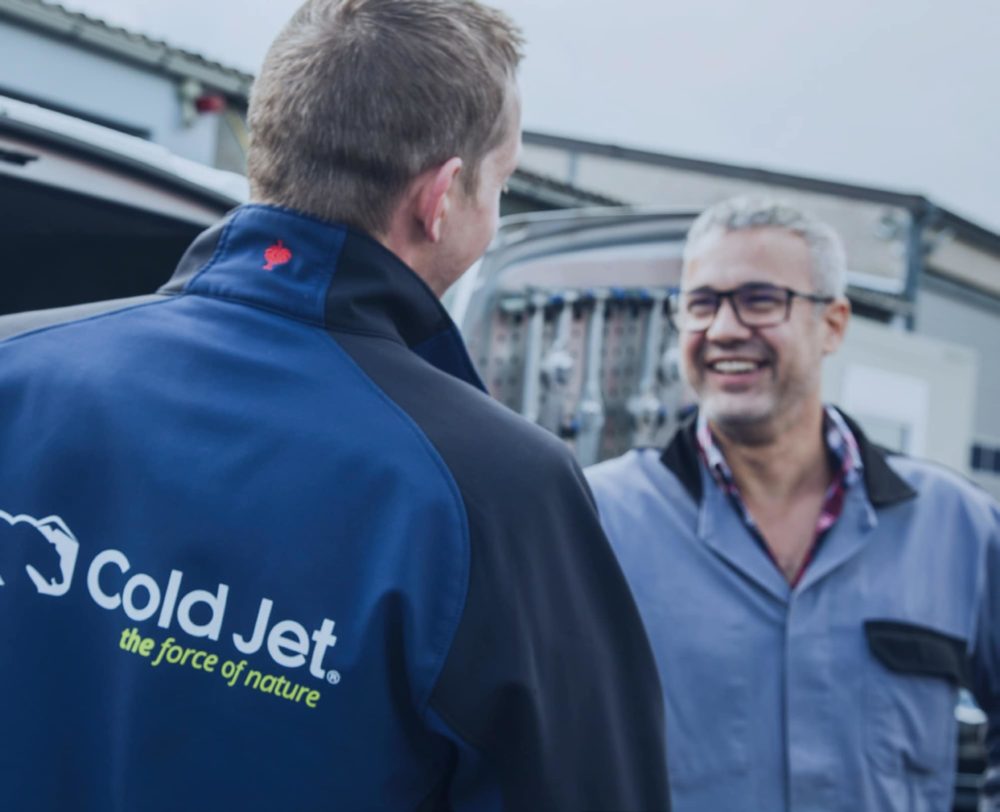 Return on Investment.
Here is how you can begin saving money with dry ice blasting!
See how you can quickly realize your return on investment and start generating serious profits.
See dry ice blasting in action!
IceRocket PLT

Straight 3mm dry ice pellet blaster

Dimensions (L x W x H)

18.8in x 20.4in x 38.6in

48mm x 52mm x 98mm

Weight

106 lb

48 kg

Power Requirements

100-240V AC / 50-60Hz

Dry Ice Hopper Capacity

13 lb

6 kg

Blast Media

3mm dry ice pellets only

Particle Control System

No

Control System

Analog + Motor driver

Feed Rate

Up to 1.5 lb/min

Up to 0.68 kg/min

Air Supply Connection

3/4 in claw coupling

Air Supply Range

72-145 psi

5-10 bar

Air Consumption

50 cfm at 80 psi

1.41 m3/min at 5.5 bar

Blast Pressure Range

29-145 psi

2-10 bar

Blast Hose Connection

1/2 in QDC

Internal Piping

3/4 in

19.05 mm

Learn More
Reduce downtime and increase throughput with dry ice blasting!
WE ARE HERE TO HELP.
Interested but don't know where to start?
Contact us today to learn more about our solutions and see how they can meet your unique needs.