Why Cold Jet
The global leader in dry ice production technology
Cold Jet's dry ice production equipment has been engineered to extrude the highest quality dry ice available. Due to our proprietary knowledge of dry ice, our process creates a longer shelf life, improved transportability and offers advanced performance. Our dry ice production solutions achieve the lowest conversion factor on the market, which is 10% better than traditional pelletizers.
Unmatched consultancy, superior technology, premium support
No other company matches our expertise and experience in dry ice technology. Our sole focus for 30+ years has been on developing and innovating the most technologically advanced dry ice production solutions available. We engineer the highest quality and best performing machines in the global marketplace. With the largest global install base of nearly 20,000, we are the clear market leader.
The best consultancy on dry ice technology
Lowest liquid to solid CO2 conversion factor on the market
Highest density extruded dry ice
IoT connectivity

Remote monitoring and diagnostics

Various delivery options, including turn-key
Unparalleled expertise and experience
The most extensive and expansive customer support resources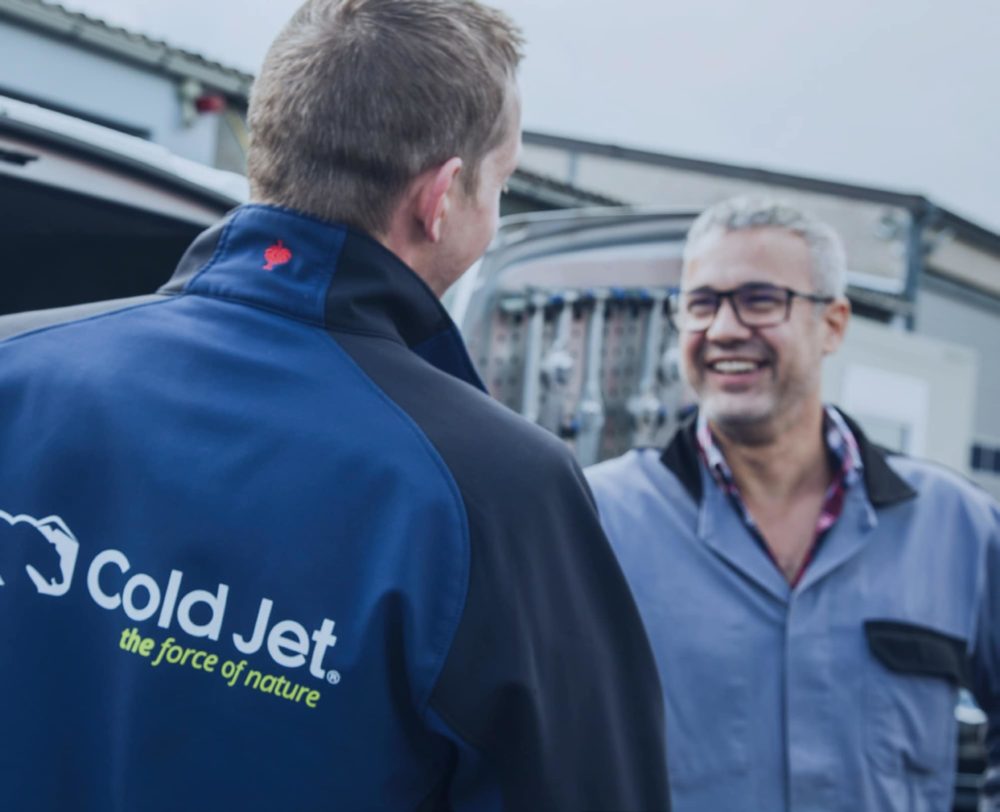 Our machines provide long-term value at lower costs
Not all dry ice production units are created equal. When making a capital investment, it is important to consider the expected return on investment (ROI) as well as the revenue the machine can generate. With Cold Jet machines, our customers achieve a quicker ROI, experience the lowest total cost of ownership (TCO) and generate more value from their investment.
Lowest total cost of ownership
Lowest liquid to solid CO2 conversion factor on the market
Produce the highest quality, highest density dry ice available
Quickest ROI with optimal use
Highest performing machines and greatest reliability
Fully automated, one button operation
Best output to footprint ratio available
Longest machine life
Only machines to be IoT enabled
24 hour, 7 day a week production capability
Case Studies
Proprietary and patented technology that produces definable results
Our solutions are driving real results in our customers' organizations.
Dry Ice Production
Automotive supplier produces high quality dry ice for their dry ice cleaning process
Learn More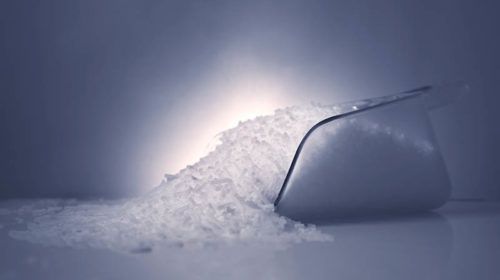 Dry Ice Production
Welding supply company finds success in producing and distributing dry ice
Learn More
We are local. Everywhere. All the time.
Preserving the integrity of our machines is of paramount importance to maintaining their durability. That's why we have invested heavily in our customer service platform. Our team will ensure that each customer's investment retains its quality and high performance throughout its life span. No brand comes close to matching our level of service or resources.
13 service centers located in 10 countries
Available 24/7, 365 days a year
Largest install base of human technical resources
Cold Jet CONNECT®

Remotely monitor and diagnose each machine

Largest inventory of spare parts
We are the OEM

We designed and engineered the systems and parts – we know how to find solutions
Our Customers
Thousands of customers around the world rely on Cold Jet
Testimonials
Driving results for our customers
The Cold Jet dry ice production equipment produces the purest dry ice available.
Pat Garten
President and CEO | Sutton-Garten
We are very satisfied from the first contact up to date. The employees at Cold Jet were very professional and helpful. We are finally able to respond to requests for flexibility from our customers and produce according to their dry ice needs.
Alf Collins
Managing Director | KSD
We work in different shifts so the pelletizer will be operated by several employees. The old pelletizer was not user-friendly and an error by the operator or possible damage was inevitable. We no longer have this problem with the new pelletizer. This is a very important point in practice.
Werner Fiedler
KS Aluminum-Technologie GmbH
We're here to help.
Interested, but not sure where to start?
Contact us today to learn more about how onsite dry ice production can solve your unique application.