Dry Ice Blasting Applications:
General Equipment Cleaning
Clean your equipment – Improve your operations
Dry ice blasting cleans all types of production and ancillary equipment without damaging surfaces, creating secondary waste or harming employees or the environment.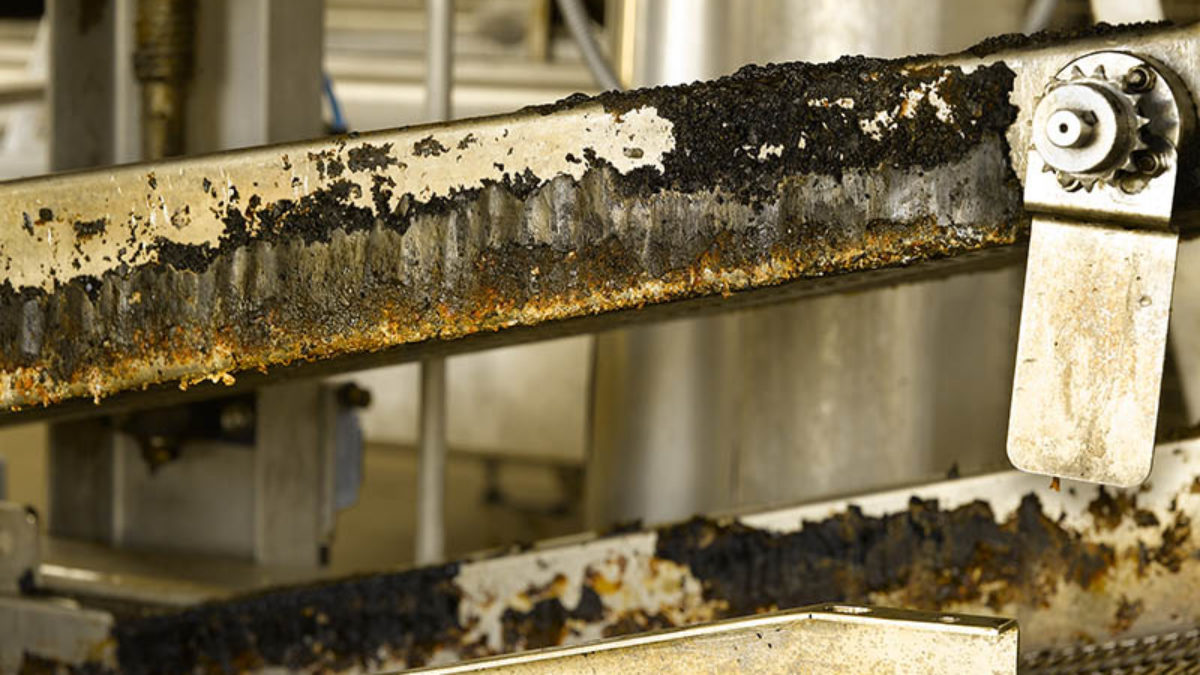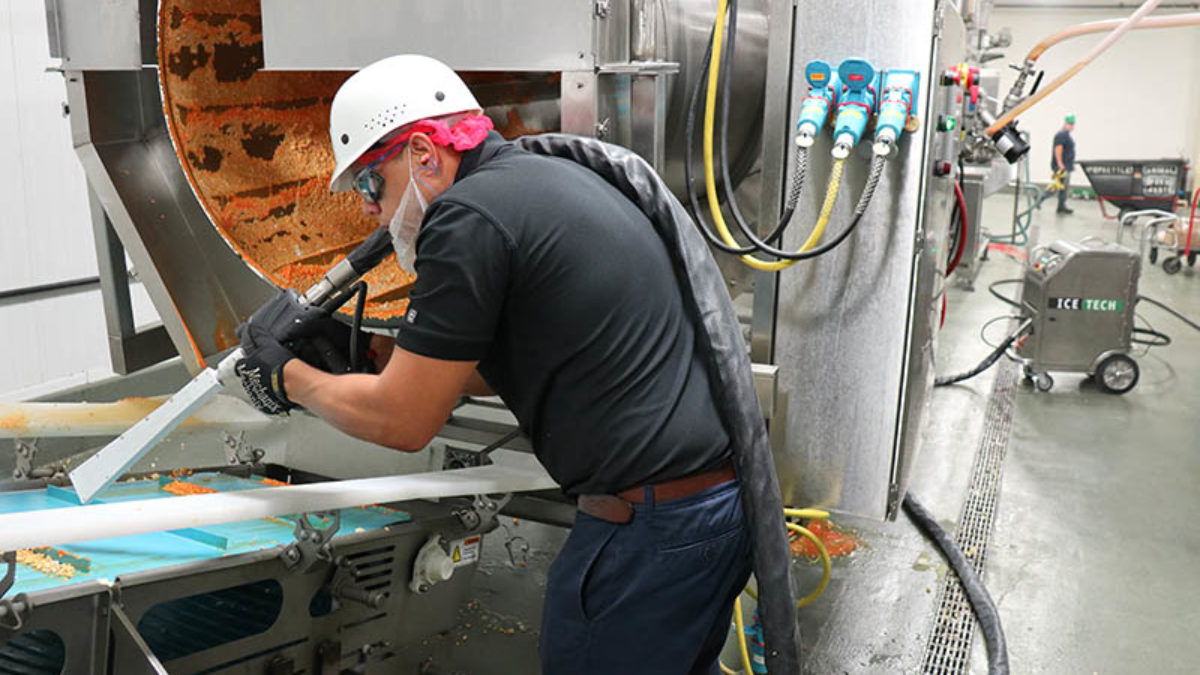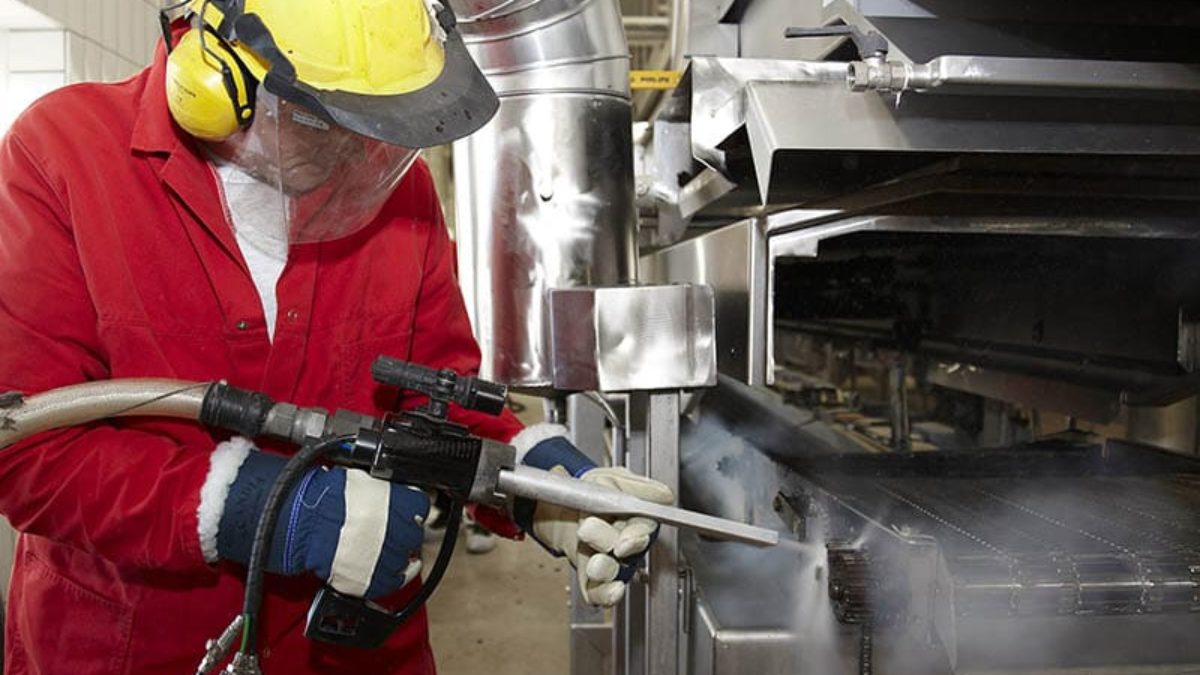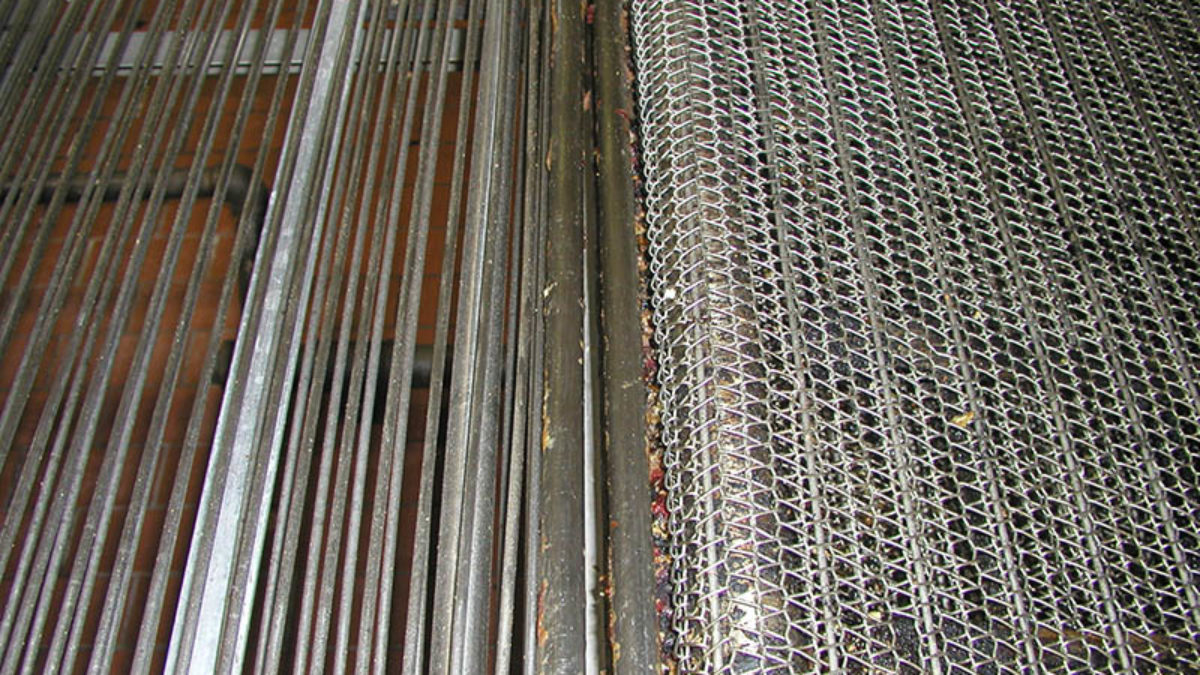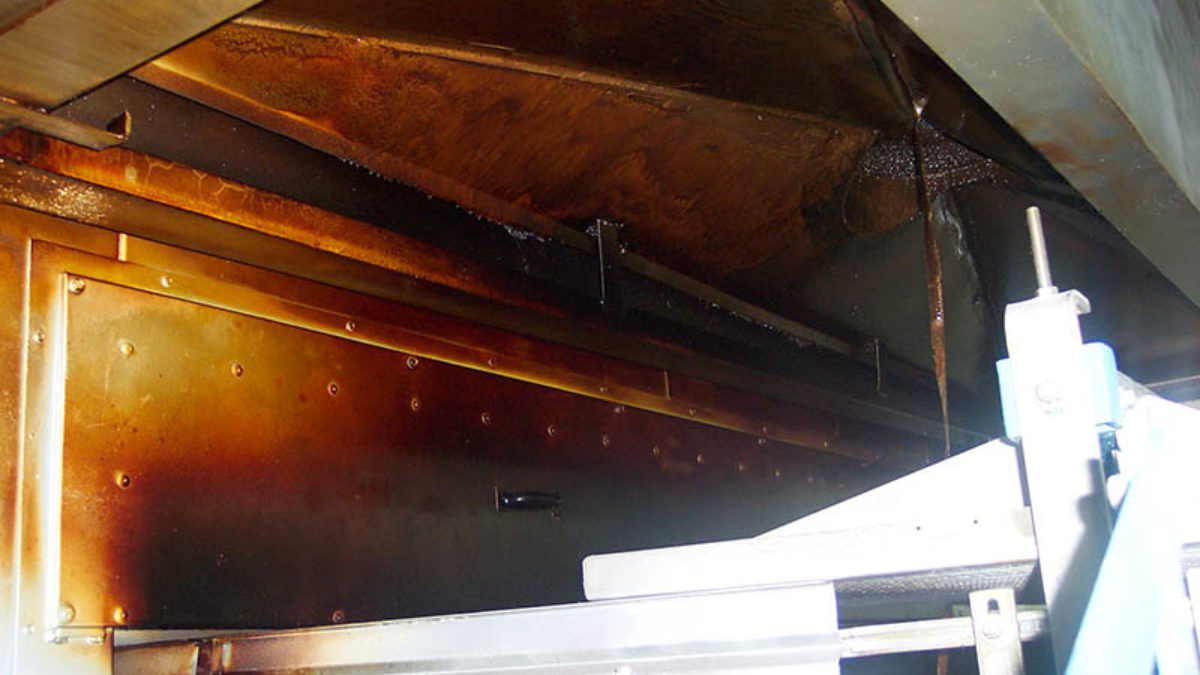 ---
SPECIFIC USE CASES
Dry ice blasting is an effective cleaning solution for all types of equipment and tooling
Production equipment
Ceilings and walls
Equipment degreasing
Surface cleaning before painting
Forklifts
Electric motors
Electrical boxes
Control panels
Pipes, hoses and fittings
Conveyors
Cooling fans
Hydraulic parts
Robotics
Sanding belts
+More
---
Benefits of Dry Ice Blasting
A clean surface is just one of the benefits
With dry ice blasting, you're not just cleaning. You are improving your organization's operations.
Superior clean

Clean more effectively than with traditional methods

Clean in-place and online

Reduce cleaning time and resulting downtime

Non-abrasive

No risk of damaging equipment

Increase operational efficiency

More efficiently allocate labor

Environmentally sustainable

Eliminate water and chemicals from your sanitation processes

Enhance operator safety

Eliminate manual cleaning and exposure to unsafe conditions

Improve part quality and reduce scrap

Clean more often, resulting in high quality products

Non-toxic and non-conductive
Access and clean tight spaces
Case Studies
Dry ice blasting is improving our customers' organizations
Food & Beverage

General Mills reduces water usage and equipment downtime while increasing productivity by 80%

Learn More

Food & Beverage

Chocolate facility reduces cleaning time by 60%, while reducing maintenance costs and downtime

Learn More

Food & Beverage

Dry ice blasting reduced labor needed from 25 to 2 people

Learn More
Testimonials
See what other Cold Jet customers are saying
In our manufacturing process, there is a 300 foot draw chain that moves the parts throughout the plant. This chain picks up dirt and debris and it used to take three men four hours to clean it. It now takes one man 30 minutes to do the same job. Since then, we have found several other uses for our machine. Dry ice cleaning is much more thorough and does not create additional mess and it has been a great help to our maintenance efforts.
Manager
Battery Manufacturing Company
We simply did not have downtime to clean some pieces of equipment to our standards, but because of the speed and effectiveness of the Cold Jet system, we now have the time and resources to attend to a variety of other areas of the plant. Much of the equipment in a high-speed baking plant is simply not designed to be cleaned easily. With the Cold Jet system, we are cleaning things that I have never seen cleaned in the decade I have been in the industry. In fact, when I tell engineers what we are cleaning with dry ice, they are truly surprised.
QA Manager
Commercial Bakery
My production team tells me repeatedly that Cold Jet's product is user-friendly and that it has the best applicator, nozzle and attachment of all those that we evaluated. Did I mention they are fast? The Aero systems give us everything we asked for in a cleaning solution, and I'm getting a lot of interest from other plants within our organization because of the efficiency and the production increases we've achieved. Cold Jet has helped us become a better, cleaner manufacturer and the dry ice cleaning system truly adds value to our organization's operations.
Tony Tai
Production Supervisor | Global Chocolate Manufacturer
We're here to help.
Interested, but not sure where to start?
Contact us today to learn more about dry ice blasting for general equipment and facility cleaning.